ABOUT US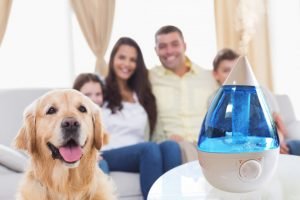 Here at Crane, we put "Design for Better Living" into everything that we do. We started with a few designs in 2005 and continued to grow each year working towards solving your indoor needs.
Crane products are designed with efficiency, function and style in mind. We love to be creative with colors, designs and we know our products will bring comfort and smiles to your home!
We're headquartered in Itasca, IL (just outside Chicago), with an office in Hong Kong and global distribution. Wachsmuth & Krogmann, Inc (W&K), is Crane's parent company. W&K is an international trade company founded over 200 years ago and is headquartered in Hong Kong.
Crane humidifiers help add humidity to any room in your home and will help relieve congestion to keep your family healthy. Any room in your home can be warm and cozy when you have a Crane space heater at your side. Air pollutants are everywhere; Crane air purifiers help eliminate dust, pollen, pet dander and smoke, leaving germ free air in your home. Sometimes you just need a cool breeze, and Crane fans let you direct fresh air into any room you need, whenever you need it.
AWARDS